Human Capital Consulting & Corporate Learning Solutions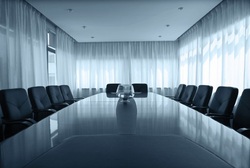 People Capabilities HR Consultants

Who do we have on board?
A competent and diverse team of HR consultants, industrial psychologists, psychometrists, leadership development specialists, learning programme developers, seminar facilitators, talent acquisition specialists, management development experts, OD & change management experts, employer branding specialists, and remuneration experts. We roll sleeves and professionally execute the mandates you assign us.


BEE Status: People Capabilities HR Consultants has been allocated a BEE Contributor Rating Level 4 and is classified as an Exempt Micro Enterprise (EME). A preferential procurement recognition level of 100% under the procurement scorecard.

Psychometrics & occupational assessments: our consultants are registered with the Health Professions Council of South Africa (HPCSA) and are certified to administer and report on psychometrics tools.

8 years privately held & counting...


---
Clients & Partners
Our continental footprint continues to expand within Southern, Central & Eastern Africa. We have successfully delivered projects and rolled out corporate learning programmes in the following countries; South Africa, Namibia, Botswana, Zambia, Kenya, Lesotho, Zimbabwe and still counting. Our Directors & Executive consultants have become regular convention/seminar speakers on key events in these markets.

Executive Education Partner: Ashridge Business School (UK)
We represent the Ashridge Business School in Southern Africa. Ashridge is one of the world's leading business schools and is consistently ranked as a premier provider of executive education and management development. Through our partnership with Ashridge we are able to provide you the following.
The Ashridge Executive Masters in Management- This is a practical qualification that will provide you with deeper understanding of the management practices of leadership, strategy, marketing, finance, technology and innovation, team and change management. The qualification is offered by Ashridge Business School (UK) and is delivered 100% online via a robust learning zone, an online virtual environment packed with learning material from thought leaders, business books, articles, case studies and webinars. It is built around a series of assignments which are related to the participants' own organisation, delivering immediate benefits to the individual and their organisation.

Open learning programmes- for your management & executive teams.

Corporate University- we will assist you to set up your own 'corporate university' through the robust virtual learning content provided by Ashridge.
Our Projects
Here is a brief showcase of some of our projects.



Mobile contact: +27 79 2977 490 - Front office contact: +27 12 654 0291 -Centurion, Gauteng- South Africa